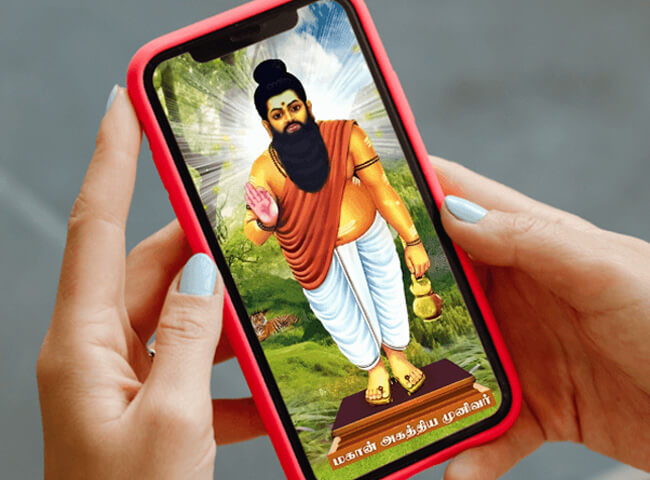 The great Agastya has written about the past, present, and future of human life in Kali Yuga, called Agasthiya Nadi Jothidam. The writings include one's spiritual, health, medicine, business, marriage life, and much more.
Agastya Nadi Astrology writings also encompass human birth secrets, the destiny, the purpose, human responsibility, karma, health, wealth, education, foreign travel, diseases, love life, family relation, marriage life, business, following birth, spiritual journey, previous birth details, and god blessings.
With Agastya Nadi Jyotish, one can shined relief and peace in their life from stumbling blocks and sorrows caused on the earth due to the karma from past births. Get Agathiya Nadi Astrology readings from the Nadi leaves.
We offer Online Agastya Nadi Astrology services in Vaitheswaran Koil online. In addition, we provide Nadi leaf reading services in Multiple languages worldwide. We are one of the most trusted Agastya Nadi Astrologers in Malaysia.
How to Get Agastya Nadi Astrology Predictions?
Experiencing Agastya Nadi astrology is a life-changing opportunity that will help you discover your soul's path. Vaitheeswaran Koil Nadi astrology provides a solution for any problems you might have in your life as it briefs the ideas of Guru Maharishi.
To experience Agastya Nadi astrology, you need to scan and send your thumb impression – Right thumb impression (male) and left thumb impression (female). If the Nadi leaf that matches and resonates with your thumbprint category or soul grouping is found, we read the writings from the palm leaf to predict your future very accurately. You should acknowledge and relate to what is written in the leaves. We study the leaves and analyze the medicines, English or Siddha medicine, remedies for the problem given by maharishi. You need not believe any false predictions and suffer from pain.
We provide solutions and remedies to your problems. With just your fingerprints being scanned and sent to us online. We can search for the leaves and find them. If it matches your details, such as Date of birth, Raasi, and natchathiram, then we will predict and tell your future very accurately.
The primary and essential nadi types are Agasthiya Nadi, Siva Nadi, and Vashishtha Nadi. Select from these three types and let us know if you want a brief and detailed prediction of your future. You can experience Nadi astrology once and revisit us anytime for any doubts; you will not be charged for that. Please provide us with the Date you approached us, and we will send you the recordings.
"Jodhida sasthirangalai vida ola chuvadi migavum punidham matrum magathuvamanadhu"
We predict your past, current, and future birth, study your whole life- from birth till death and the root cause of a problem with a solution. We Provide predictions for
A person's life
An individual and his family
Predictions for an individual as well as family together
Apart from reading Nadi, we find:
Family deity – if you do not know
Your date of birth
Vasthu, lucky god, lucky stone
Gandam and relieving measures
If you are confused about your future, Consult Online right now!