About Us

Welcome to Sri Agasthiya Kousika Mahasiva Nadi Astrology,
Srimahasivanady provides the Vaitheeswaran Koil Nadi Astrology. Sri Guruji M. Vikramathithan is the best Vaitheeswaran Koil Nadi Astrologer who obtained Nadi leaves from the families of astrologers, which was passed down the years from one generation to another. Now Guruji is in 4th generation. He was born in 1953 at Vaitheeswaran Koil, a Temple dedicate to Lord Shiva, located in the Mayiladuthurai district. Guruji Vikramathithan gives predictions to his clients based on their Birth Horoscope.
More Than 4 Generations For
Nadi Astrology Services
Read More
Nadi astrology

Nadi astrology or nāḍi jyotiṣa is an ancient form of astrology practised in Tamil Nadu and other regions in India.
History Of Nadi Astrology
Nadi astrology or nāḍi jyotiṣa is an ancient form of astrology practiced in Tamil Nadu and other regions in India. It is believed that Hindu sages of ancient times foresaw the past, present, and future lives of humans and etched them into palm leaves. It is said that the texts were written in an abugida script called Vattezhuthu – A script to write Tamil up until the 12th century CE. Are you seeking Nadi Astrology in Vaitheeswaran Koil?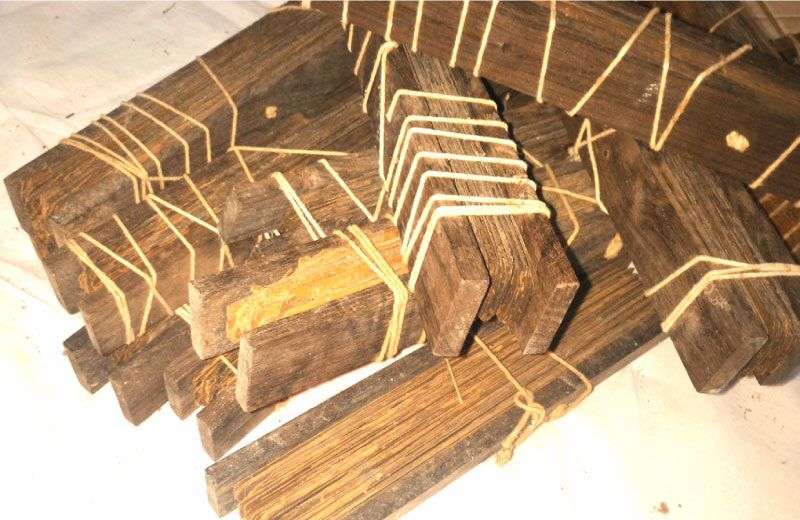 Kandams / Nadi Astrology Chapters

Nadi astrology or nāḍi jyotiṣa is an ancient form of astrology practised in Tamil Nadu and other regions in India.
General Kandam

Kudumba Kandam: Education, Eyesight and Speech
Sahodara Kandam: Brothers, Sisters Relationship
Matru Kandam: Mother, Building, Vehicle, and Land
Putra Kandam: Children their Birth and Children's Future
Shathru Kandam: Debt Litigations, Diseases, and Enemies
Kalyana Kandam: Marriage, Wife and Love Affair
Aayur Kandam: Longevity and Accident and Danger to Life
Thakapanar Kandam: Poorvapunya, Father, Temple and Gurus Darshan
Karma Kandam: Job and Business
Laabha Kandam: Profit and Second Marriage
Vyaya Kandam: Salvation or Rebirth, Expenditure, and Foreign Travel
Santhi Kandam: This Kandam is all about pariharam(rituals) to be performed to

reduce the effects caused due to past deeds.

Dheekshai Kandam: It is about the methods of preparing a mantra to protect yourself

from evil.

Aushadha Kandam: This kandam describes medicines and prescriptions

for people suffering from illness.

Disabukthi Kandam: Defines the running period of Dasa bukthi
Benefits of Nadi

Some of the true benefits of experiencing Vaitheeswaran koil Nadi are
Why Choose Us

0

+

Trusted by Million Clients
0

+

Generations
0

+

Qualified Astrologers
0

+

Success Horoscope
What My Clients Says

Vanakam, I am Thejashri from Malaysia. Before I discovered Vaitheeswaran Astrology Nadi, I went through a sad life, had anger issues, and ego. I had many questions within me as I was confused with my birth purpose and what I am about to achieve. When I consulted nadi astrology in Malaysia, the prediction was irrelevant. But later I heard from my friend about Vaitheeswaran koil Nadi, an Indian astrologist in Malaysia and I wanted to consult them. I contacted vikramathithan ayya, scanned and sent my thumb impression through whatsapp and they found my nadi leaf. He read the leaf and predicted my past and current life very accurately. It bought me a great sense of trust and hope within me. I was suggested to perform a few remedies. As I was unable to travel to India, I sent them pictures online and they carried out all the remedies on my behalf and sent the prasadam to my home. When the remedies were performed, I found peace in my life, it's very patient, smooth and calm. My life is more peaceful now. If you cannot go in person and carry out remedies, I recommend you to contact Guruji Vikramathithan ayya's online astrology Malaysia. He guides you very perfectly from transport, carrying out remedies, providing an overall great guidance.
Thejashri – Malaysia
- Astrologer
Vanakam, To those who believe Vaitheeswaran astrology nadi, I would like to share my experience. I did an online consultation with Guruji Vikramathithan ayya from Malaysia. I received a good outcome. I experienced astro guidance 15 years back through online, where I was given a generic prediction. Later I researched for a good place to get nadi astro consultation and found Vikramathithan ayya's online consultation and reaped true benefits. When Ayya read the leaves for me, they first collected all the relevant details. There is something called podhu kanda palan, which has 15 chapters in detail. They helped me out with reading my nadi leaf for two to three hours very patiently. He answered all my questions and gave me the solution and remedies. He responds over calls anytime and guides perfectly to perform remedies in India. If you are searching for a good Nadi astro consultation, Agasthiya Maha Siva Nadi Astrology center's Indian astrology in Malaysia will help you with accurate predictions. I recommend you to consult with them without any second thought.
Giridhara – Malaysia
- Astrologer
Vanakam. I recently experienced some unexpected situations, which aroused a few questions in my mind. A friend of mine who discovered his Nadi leaf recommended Guruji Vikramathithan ayya's online astrology in malaysia. I was asked for a scanned left thumbprint, then I was asked a few questions to search and confirm my nadi leaf. Then he found and read my leaf, I was so satisfied with the readings. He predicted my past life, current and future, which was very satisfying. He also gave me some remedies to follow. I followed all the remedies religiously, which gave me peace and good benefits. He was always available to respond to my doubts and questions. You can contact him anytime if you have any doubts about your leaf and get his guidance. It was a very satisfying experience. If you have any problems in your life and want solutions, I highly recommend Guruji vikramathithan ayya's nadi astrology in malaysia to solve your life problems.
Jeya Shri – Malaysia
- Astrologer
Vanakam, I consulted Vikramadhithan ayya, one of the best Tamil astrologers in Malaysia and got my nadi leaf read by him. So far with his guidance, we have conducted Pooja in our hometown. He has accurately predicted the incidents that happened to me and my family. I took this as a great opportunity, took the guidance of ayya and conducted all prayers successfully.
Nelson – Malaysia
- Astrologer
I found Indian astrology in Malaysia - Agasthiya nadi jodhida nilayam's profile on facebook. Got their contact number and approached Vikramathithan ayya in India. They found my nadi leaves and read it for me. I was able to relate to the true narration and there were no changes. I feel happy that I got to experience Nadi astrology. I was asked to perform a Pooja to certain deities, to which I agreed. I am very much satisfied and happy about the consultation. It gives me so much peace as I follow their guidance.
Muniyandi – Malaysia
- Astrologer
Vanakam, I recently experienced Nadi astrology in Singapore. The Guruji's name is Vikram ayya. Everything is so relevant and it is going well till now. Whatever they predicted and I have experienced are very soul satisfying. Whoever wants to discover their nadi leaf astrology reading Singapore, you can solely trust vikramathithan ayya and get your nadi leaf read. I found my readings and predictions so relevant. You can trust Vikram Ayya, one of the best astrologers in Singapore and contact him to discover your future too!
Suguneshwari-Malaysia
- Astrologer
Gallery